Destroyit 2603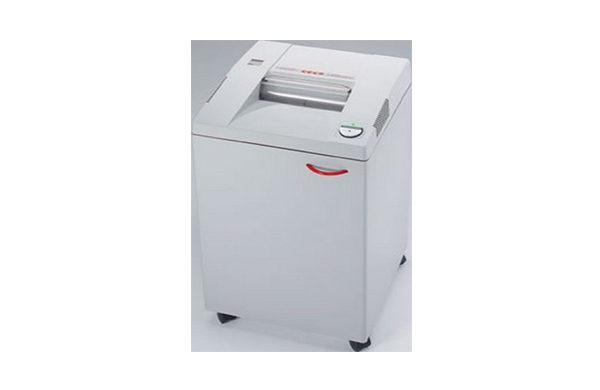 "SPS" (Safety Protection System) package: electronically
controlled, transparent safety shield in the feed opening.
"Easy
Switch" control element uses color codes and back-lit symbols to
indicate operational status.
automatic stop when shred bag is full
or when cabinet door is opened; automatic reverse and stop in case of paper jam;
double protection against overheating
automatic start and stop controlled by photo cell
wide, 10 1⁄4" feed opening
high quality,
hardened steel cutting shafts take staples, paper clips, and credit cards
(strip- and cross-cut models); strip-cut model takes CDs
super micro-cut (SMC) model includes a built-in oiler, meets all NSA/CSS
specifications, and is DOD approved
10 year warranty on cutting sharts
(strip- and cross-cut models)
1 year warranty on super micro-cut
cutting sharts
quiet and powerful motor (1 maximum horsepower) rated
for continuous operation
fully enclosed, dust-proof gearbox
housing
high quality wooden cabinet mounted on casters
pull-out bag frame mechanism mounted on rollers for easy replacement of
disposable shred bags
30 gallon bin capacity
Easy Switch
Oversized, multifunction control element uses integrated optics to indicate operational status.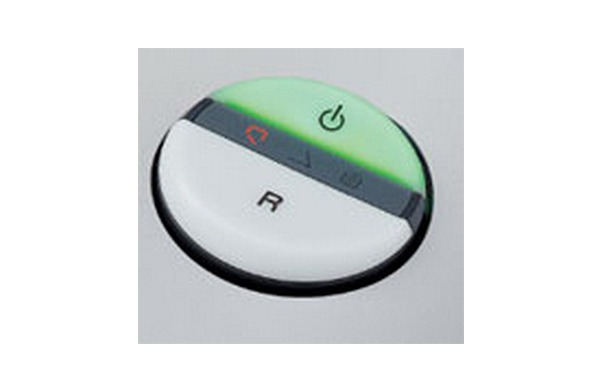 Dimensions (D x W x H): 18 1⁄2 x 19 1⁄2 x 34 1⁄4 inches
Shipping weight: 119 lbs. (strip-cut) / 117 lbs. (cross-cut and super micro-cut)