Product Description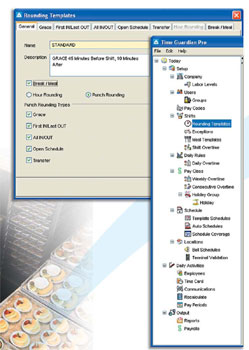 Comprehensive rounding rules: The most comprehensive rounding features in the industry allow users to round employees' punches by the punch, day, pay period, and by transfer pair – another industry first from Amano, the time management leaders.
One Time Holiday Configuration: Plain English holiday rules allow users to define any holiday imaginable. With Time Guardian Pro's innovative holiday configuration, you enter your company's criteria and your holidays are automatically calculated annually — an industry first!
Employee Maintenance: Setting up new employees is a snap. Import a picture, assign a supervisor, record personal information, and maintain certifications, all in just a few seconds.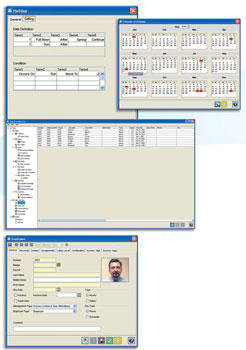 Instant messaging: A real time interface with configurable alerts notifies the administrator of exceptions. The Instant Messaging (IM) tool also enables PC-based punching.
For those to whom security is a priority, when using Time Guardian Pro with an Amano access control product, you can assign the badge and validate the readers with the click of a button.
Manage employee security and time management from a single program!
Employee Time Card Screen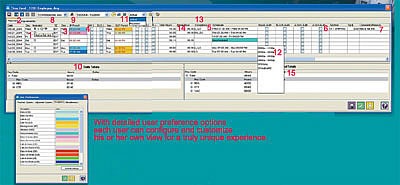 The most comprehensive single-screen collection of time and attendance data available in a time and attendance product. All information is fully customizable.
1. Indicators for quick reference.
2. Scrolling arrows for quick edits.
3. Color coding of exceptions gives quick visual confirmation of an occurrence.
4. "Pay-as-Punch" feature allows
override of a rounding rule.
5. Employee schedule is displayed
for reference.
6. View, change or add a department
transfer.
7. Add comments to remember important event information.
8. Employee drop down selection list makes finding an employee effortless.
9. Filter button allows user to filter
out certain groups of employees.
10. Daily totals section for quick reference.
11. "Actual" .vs "Rounded" tool allows you to see the results of programmed rounding rules to take the guesswork out of rounding.
12. Quickly change an employee schedule
for changes "on-the-fly". Keeps scheduling flexible.
13. View exceptions as they occur.
14. View break hours taken without having
to manually calculate them.
15. Pay period totals section for quick reference.
Time Guardian Pro's report center allows you to create unlimited report templates. Choose from standard reports, then customize with additional reporting, as needed. Reports are generated in Adobe Acrobat, or Excel so you can view and distribute them to others with ease.
Enhanced Desktop Functionality
Instant messaging with real-time interface and configurable alerts
PC punch utilizing the instant messaging tool.an industry first!
Import/export utility moves data to/from payroll software
PDF and Excel formatted report capabilities
Shift differential, job transfers, and multi-level overtime
Improved labor tracking with expanded rules
Advanced automatic and/or individual scheduling
Popular payroll interfaces, customs available on request
No-fee Firebird SQL database included, also supports MSSQL

Access Contol Integration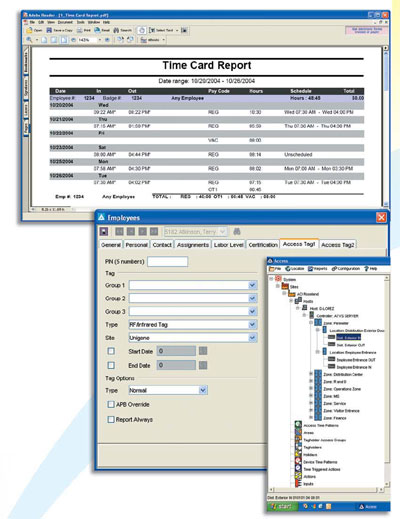 The first of its kind — Time Guardian Pro provides full integration with Amano's award- winning access control product line. Save time by entering employee data one time in a single place. Access control readers are updated instantaneously for immediate use!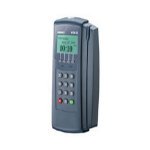 Full feature, scalable, menu driven terminal for many applications.
From basic time and attendance to job costing, this terminal does it all.
Features include:
RS-232C, RS-485, Modem, and Ethernet communications options
Numeric keypad with four function keys
128 X 64 graphical display
Supports mag-stripe, barcode, or proximity cards
Labor transfers (up to six levels)
Break/meal button
Download up to 500 employees and 10,000 labor level transfers for validation
Stores up to 20,000 swipes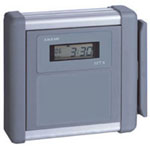 Time Guardian Pro is also compatible with Amano's flagship terminals:
RS-232C, RS-485, Modem, and Ethernet communications options
Supports standard mag-stripe or bar code formats (Interleaved 2 of 5 and Code 3 of 9) as well as Proximity cards
Additional external reader, full-power backup, and bar code reader options
Advanced features include job or department transfer, and 24 position
programmable keyboard (Model MTX-20 only)
Time Guardian Pro supports polling and setting time on the MTX-10 and 20
Hand Punch Terminals Support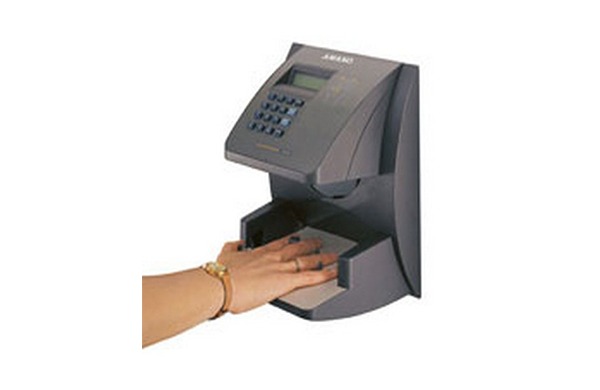 Full integration with the complete line of Hand Punch terminals:
Supports HP-1000, HP-2000, HP-3000, and HP-4000
RS-232C, RS-485, Modem, and Ethernet communications options (depends on model)
Relay scheduling for bell ringing
Advanced features include employee messaging, job or department
transfer validation (Model HP-4000 only) HP-2000, HP-3000, AND HP-4000
have standard 512 user capacity. The 3000 and 4000 are upgradeable.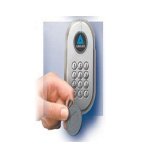 Combined with Amano access control products, entry & exit readers can be designated as time & attendance terminals.
Windows 98/2000/NT/ME/XP
Pentium® 4 processor or higher recommended
CD-ROM Drive
1 GB RAM minimum recommended (2 GB preferred)
1 GB of Free Hard Disk Space
Modem and PC Anywhere (Optional software recommended for remote support)